Considering to sell your property?
Find out how much your house or apartment is worth. It's easy! Simply request a valuation using the form below. Adaleta will contact you to schedule an appointment.
KNOWING
your property's value
This might be the most important element when selling your property. If you choose a price that is too high, no interest will be shown. If you choose a price that is too low, you will probably leave money on the table. Contact a local real estate agent for a non-binding price estimate. It's an easy and informal process that helps determine the price.

A real estate agent is often asked "How much is my property worth?".
Adaleta will give you an objective valuation. Based on knowledge of the local real estate market, reviewing current competition in the area, recently completed sales, characteristics of your property and market trends.

A lot of words, but what does this mean?
LOCATION
what advantages does it have?
It is such an important aspect of a property. The location of a property has a huge impact on its value. Is it in proximity of the beach? At walking distance to the town center? The golf course as your backyard?

A great view to the sea, a park, mountains,...? Is the property located in a desirable area?

The more location advantages a property has, the more desired it is. Resulting in a higher land and property value.
SURFACE
size does matter
The size of the land and property are another key-aspect. The bigger the better? Not always, it's a bit more complicated. The surface of the land and the property needs to be in proportion. In general the bigger the plot, the better. As you can subdivide the plot.

Further, areas such as the living room, kitchen, garage, exterior,... will also be taken into consideration. Is it a single, double or triple garage? Can you fit a breakfast table in the kitchen?
Can a large family binge watch the latest Netflix series on the couch? A 4 bedroom, 1 bathroom villa will be less desired than a 4 bed / 3 bath.
BUILD
quality and materials
A property's structure and style can positively elevate its' worth. Not only does it boost value but it also gives a solid supports to the price.
Imagine 2 identical houses, but one has solar panels. Should they be valued the same? And what about single vs double glazed windows?

The above are simple examples on how built materials can impact the property's value. And the list can be very long. Ranging from non-visible features such as insulation to the type of flooring.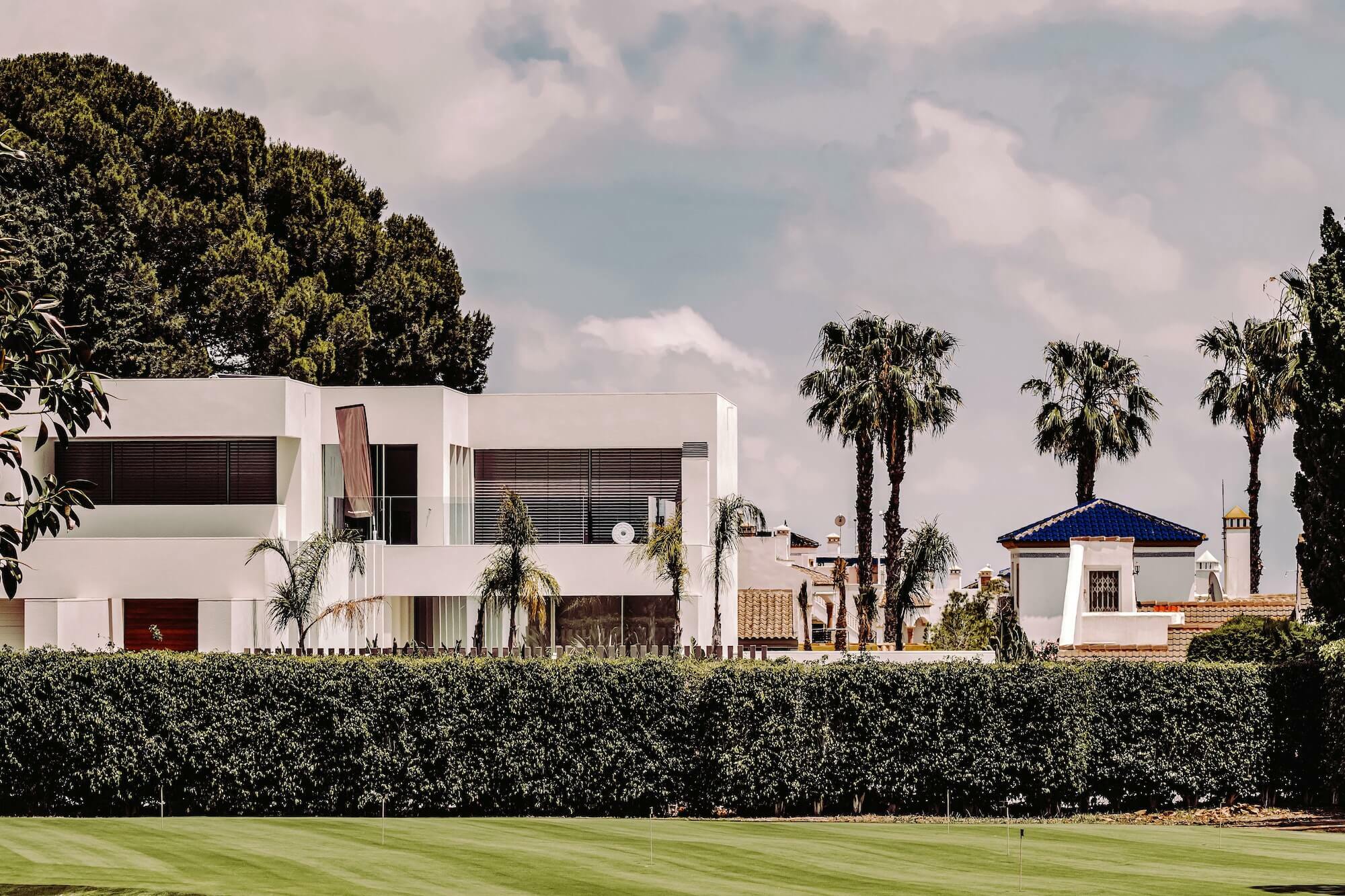 GENERAL CONDITION
of your property
Scuff marks on walls, calcium buildup on water faucets, hairline cracks in plaster,… All very common in houses at the Costa Blanca.
Is it a big issue? Not really, more an inconvenience. The buyer will see a lot of chores / work. The plaster cracks? Extremely common. However buyers can think there is an issue. If that is the case, it is very hard to explain that there is nothing to worry about.
Consider to deal with these small details before offering your property for sale. It can add up several % to the final sales price.
When in doubt, ask Adaleta what could be considered. We've visited thousands of houses with clients and we know what is being looked at.
Some tasks can be a quick and easy fix.
ACCESSIBILITY
buyers pay attention
Buying a property isn't a frequent deed. Nowadays buyers give a lot more attention to ease of access. Are there a lot of stairs or is the property on one level, making it future proof?
Does the apartment building have an elevator? Is it wheelchair friendly? Can I park nearby?
ADDITIONS
adding comfort to your home
The main goal of a home addition is comfort. Potential buyers will appreciate smart additions:
- Awnings for protection against the sun.
- Central heating to make the house cozy on a chilly winter evening.
- Airconditioning to cool down in the summer months.
A well-fitted property will put you ahead of your competitors.
But do realise that a 10-year old airconditioning unit does not add the same value as brand new system.
POTENTIAL
a property with possibilities
When preparing a valuation, not only the current property is taken into account. Attention is also given to future possibilities and the potential a property offers.
Can you build an extension, doubling the habitable surface? Is it possible to build a swimming pool?
RENOVATION
make or break
Everyone loves a renovated house. As a seller you are excited to hand over a house that you improved. Whilst the buyer is happy that they will not face the hassle that comes with renovating. And your agent loves to show off a beautiful home!
However the quality of the renovation can make or break the investment. Another element to take into account is personal preference. For example, you decide to renovate the kitchen. Great idea, that will surely add 15 years to its life.
But keep in mind that what you invest, will not necessarily translate in return. A 5.000 EUR worktop might not be valued the same by a buyer.
If you have renovated the property for your own comfort, GREAT! If you renovate to increase value to sell, be aware of the choices you make.
PLANNING PERMISSIONS
essential
In the points above we wrote about home additions and renovation. Both points can bring value but could easily cause a decrease!
If you extend the property, make sure to have the necessary permits and approvals.
Being able to show a permit, is not only a sign of quality but also care. An extension for a third bedroom with bathroom is worthless if it does not have the necessary permits.