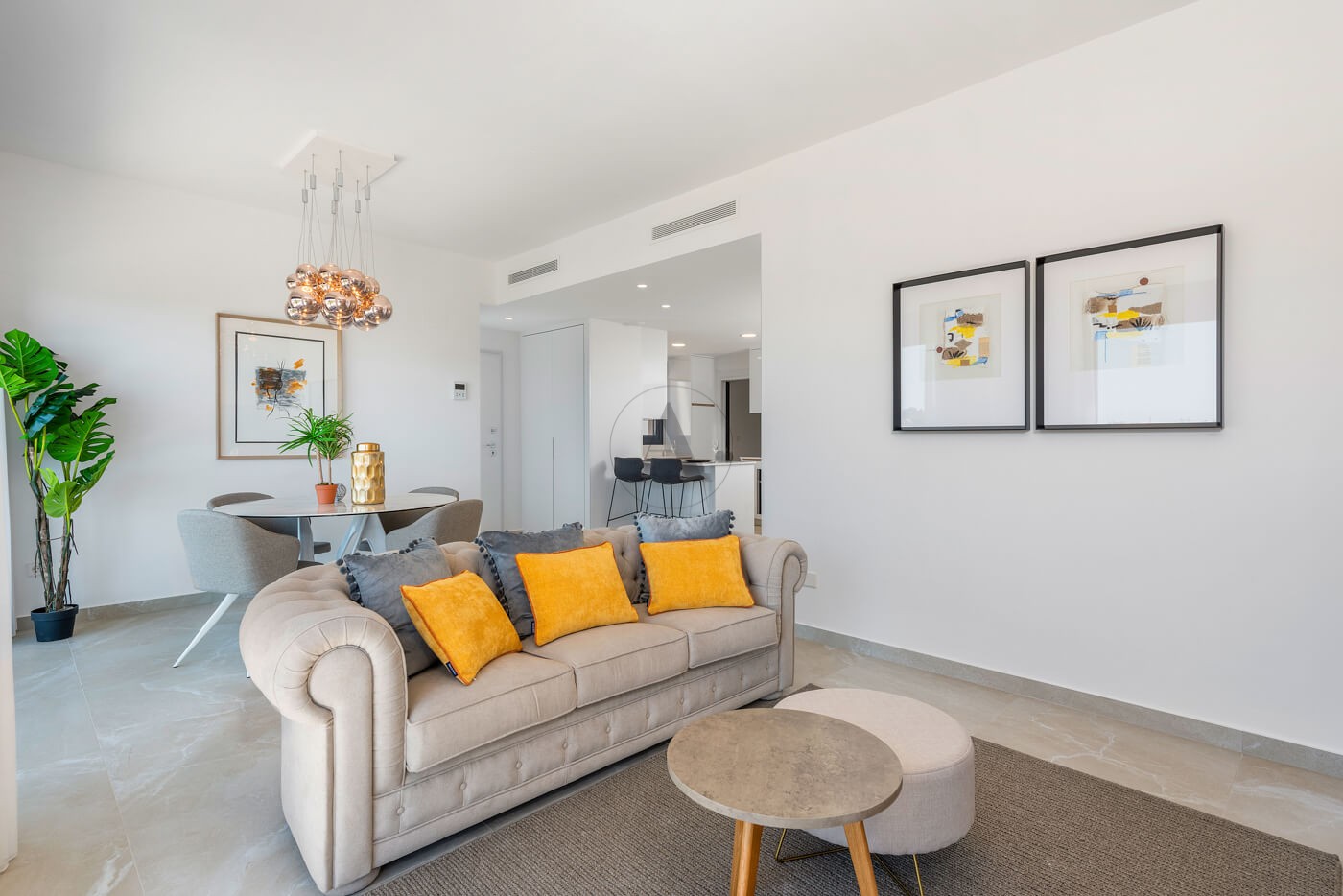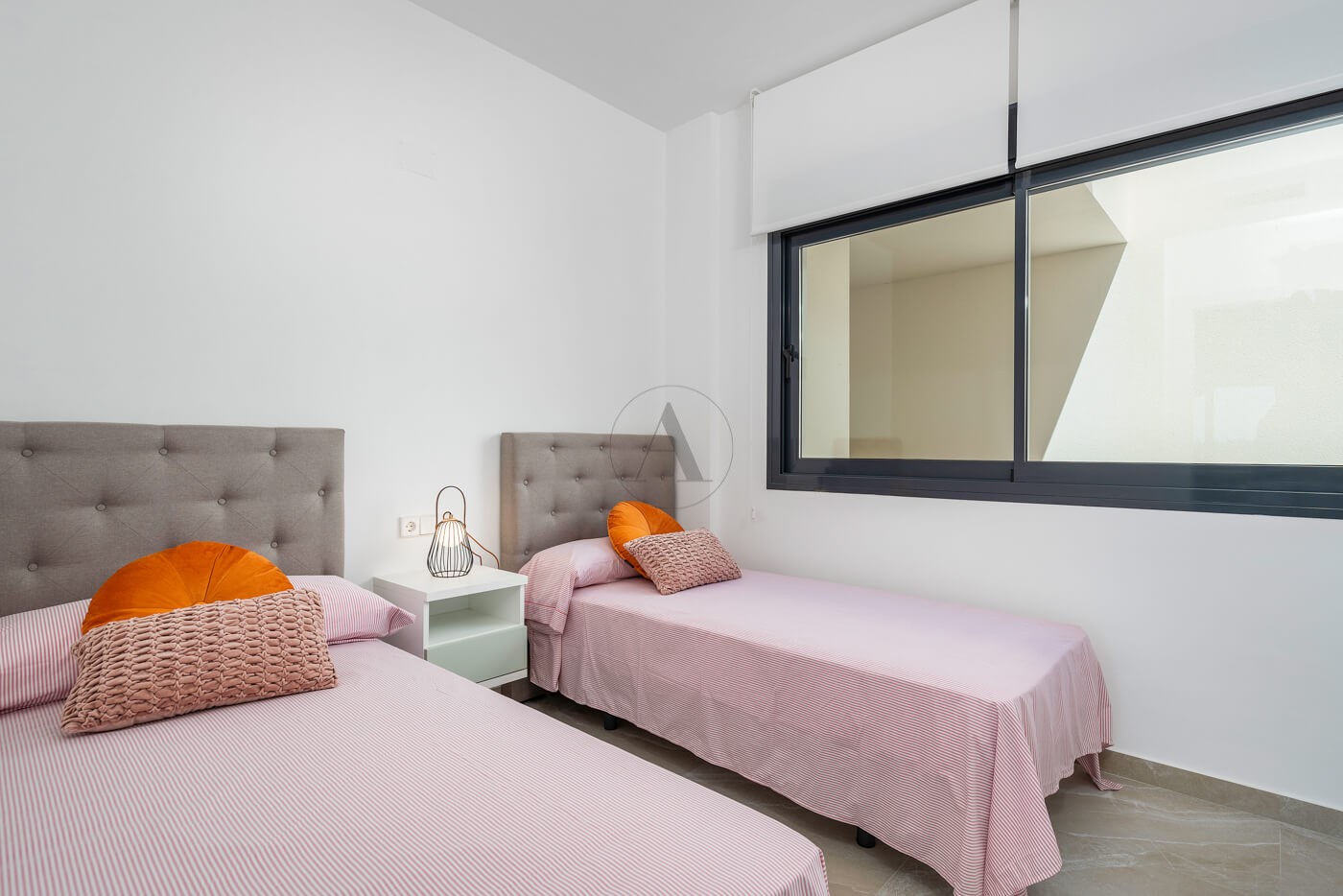 REF: N-162
Modern villas with panoramic view
San Miguel De Salinas, Costa Blanca South
From € 565.000
This well advanced new development is set at a privilegde location near San Miguel de Salinas at the Costa Blanca South.

Already several new build villas have found a new owner and there are still a few options left for you to choose.
Each villa has a modern design with a minimum of 3 bedrooms. As the majority of the remaining houses are sold off plan, you have the benefit of personalising to your needs.
There is a range of layouts to choose from, surely meeting your expectations.

One of the most desired aspects is the view. These houses offer a panoramic view over the surrounding nature. But also distant sea views and views to the salt lakes.
DISTANCE COM. CENTER
4 km
From € 565.000
AVAILABILITY
N-162/19
House
FLOOR:
3
•
BEDROOMS:
3
•
BATHROOMS:
3
INDOOR SURFACE:
144 m²
•
OUTDOOR SURFACE:
150 m²
•
PLOT:
500 m²
€ 875.000
N-162/20
House
FLOOR:
3
•
BEDROOMS:
4
•
BATHROOMS:
3
INDOOR SURFACE:
197 m²
•
OUTDOOR SURFACE:
150 m²
•
PLOT:
500 m²
€ 875.000
N-162/21
House
FLOOR:
3
•
BEDROOMS:
4
•
BATHROOMS:
3
INDOOR SURFACE:
197 m²
•
OUTDOOR SURFACE:
150 m²
•
PLOT:
710 m²
€ 975.000
N-162/40
House
FLOOR:
3
•
BEDROOMS:
3
•
BATHROOMS:
3
INDOOR SURFACE:
144 m²
•
OUTDOOR SURFACE:
150 m²
•
PLOT:
389 m²
€ 715.000
N-162/42
House
FLOOR:
3
•
BEDROOMS:
3
•
BATHROOMS:
3
INDOOR SURFACE:
144 m²
•
OUTDOOR SURFACE:
150 m²
•
PLOT:
400 m²
€ 565.000
N-162/43
House
FLOOR:
3
•
BEDROOMS:
3
•
BATHROOMS:
3
INDOOR SURFACE:
144 m²
•
OUTDOOR SURFACE:
150 m²
•
PLOT:
360 m²
€ 565.000
N-162/44
House
FLOOR:
3
•
BEDROOMS:
3
•
BATHROOMS:
3
INDOOR SURFACE:
144 m²
•
OUTDOOR SURFACE:
150 m²
•
PLOT:
380 m²
€ 565.000
N-162/45
House
FLOOR:
3
•
BEDROOMS:
3
•
BATHROOMS:
3
INDOOR SURFACE:
144 m²
•
OUTDOOR SURFACE:
150 m²
•
PLOT:
350 m²
€ 565.000
FEATURES
VIEW
•

Distant sea view

•

Panoramic view

•

Salt lake view

•

Nature view
COMFORT
•

Shower

•

Private parking

•

Electric shutters
EXTERIOR
•

Terrace

•

Balcony

•

Roof terrace

•

Covered terrace
HEATING / COOLING
•

Ducted airconditioning

•

Electric boiler